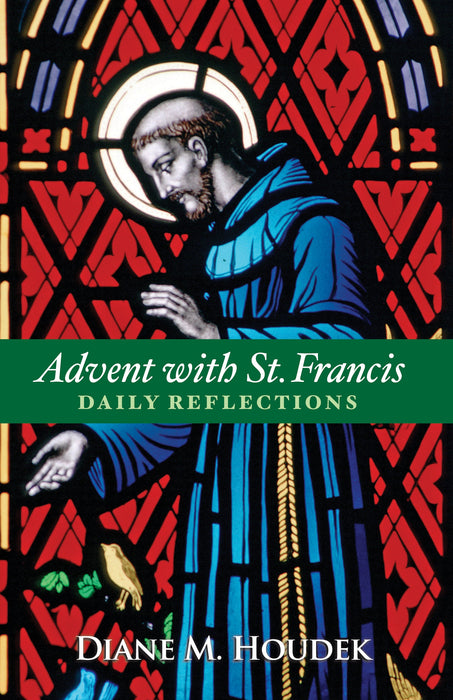 Advent with St. Francis: Daily Reflections
By pairing the words and deeds of St. Francis with the Scripture readings for Advent, Advent with St. Francis: Daily Reflections helps readers explore how they, too, can live the Gospel in the circumstances of their daily lives. It is written in a simple and engaging style that will draw readers in to the life of Francis as they grow in their faith and spiritual practice through the inspiration of this beloved saint.Item# B53245
Buy more and save more with quantity pricing!*
| Quantity | Discount |
| --- | --- |
| 5+ | 10% |
| 25+ | 20% |
| 50+ | 30% |
| 200+ | 35% |
*Not applicable with other discounts
Advent with a Franciscan Flare!
We used these for our nightly community meal in the friary. It was nice to have some stories that connect directly to our Franciscan experiences. I especially enjoyed the ties to stories about St Francis and his writings. I'd recommend it for friars, Poor Clares, Secular Franciscans, or just anyone who has a Franciscan heart.
Sorry. I don't have anything to say.
Advent with St. Francis: Daily Reflections
Not quite what I expected
I thought there would be prayers and reflections about Advent or Christ from St Francis himself. Instead, the author provided examples and stories about St Francis and offered her own reflections and prayers from the Psalms. Still worthwhile, just not what I expected. Perhaps I didn't read the description of the book thoroughly before ordering it.
Advent with St. Francis: Daily Reflections
"
Diane M. Houdek is the digital media editor for Franciscan Media, as well as author and editor of Bringing Home the Word and senior editor of Liberty + Vine. She is past editor of Scripture From Scratch and Weekday Homily Helps. She has an M.A. in English literature from Northwestern University and an honors B.A. in English and history from Marquette University and is the author of Lent with St. Francis: Daily Reflections.
"
Product Type: Book
Item Number: #B53245
ISBN: 9781632532459
Publication Date: 9/25/2017
BISAC: RELIGION/Holidays/Christmas & Advent
Imprint: Franciscan Media
Trim Size: 139.7 mm X 215.9 mm X 7.112 mm
(Approx. 5.5 in X 8.5 in X 0.28 in X )
Pages: 80
List Price: $ 12.99