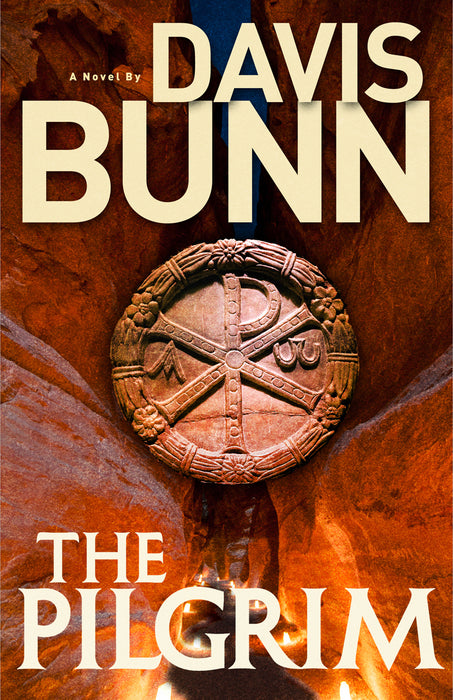 In his latest historical epic, worldwide bestselling author Davis Bunn takes readers on a journey through an ancient landscape.Travel with Empress Helena from Caesarea to Judea. Abandoned by her husband, in danger because of her faith, but with an implacable will to do what God calls her to, she takes a perilous pilgrimage. This unforgettable story of the discovery of the True Cross will thrill readers with its adventure, and with its vivid portrait of one of Christian history's most important women. Item# B36865
Exciting Story
I loved it. Could hardly wait to read the Fragment.
My name is Therese not Mary.
I have not read the book. It's for a future reading when on a trip.
The Pilgrim
Mr.Bunn really made the legend of Helena come alive. I enjoyed the book very much.
Great Book to Give as a Gift
I bought several copies for friends. One just sent me a note - "The Pilgrim was a fascinating story of St. Helena and her search for the Cross of Jesus. In addition to leaning about what a remarkable woman she was it also gave me a good sense of the time and place." I'm so glad my friend liked this book!
Davis Bunn, a professional novelist for twenty-four years, has sales in excess of seven million copies in twenty languages. He has appeared on numerous national bestseller lists, and his titles have been Main or Featured Selections with every major U.S. bookclub. Davis serves as Writer-In-Residence at Regent's Park College, Oxford University, and has served as Lecturer in Oxford's new creative writing program. In 2011, his novel Lion of Babylon was named a Best Book of the Year by Library Journal. The sequel, Rare Earth, won Davis his fourth Christy Award for Excellence in Fiction in 2013. In 2014, Davis was granted the Lifetime Achievement award by the Christy board of judges.

Product Type: Book
Item Number: #B36865
ISBN: 9781616368654
Publication Date: 7/17/2015
BISAC: RELIGION / Christian Living / General
Imprint: Franciscan Media
Trim Size: 139.7 mm X 215.9 mm X 12.7 mm
(Approx. 5.5 in X 8.5 in X 0.47 in X )
Pages: 176
List Price: $ 3.00