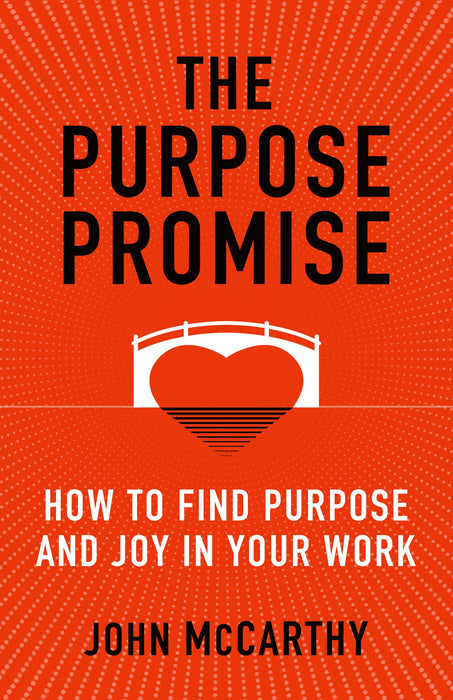 The Purpose Promise: How to Find Purpose and Joy in Your Work
Do you sense there is a greater purpose designed for your life and work? Good news! Youwere designed on purpose for a purpose. John McCarthy is here to guide you through a practical journey to gain purpose, freedom, and a life of joy! In 45 minutes a day for 10 days, you will "retreat" to gain awareness of your purpose and map out a plan to obtain it through your career search. Item# B53290
Buy more and save more with quantity pricing!*
| Quantity | Discount |
| --- | --- |
| 5+ | 10% |
| 25+ | 20% |
| 50+ | 30% |
| 200+ | 35% |
*Not applicable with other discounts
20th Century Saints review
This little booklet contains a Saint for each day of Lent. It's a short read to reflect on during your Lenten meditations. Good lessons, easy to reflect on. I purchased enough to share with family and friends. The comments have been positive and others seem to enjoy the quick read and the introduction to modern day saints.
Understanding Yourself
The Purpose Promise is helping take a look at myself & why I have done some things in the past, how they have affected myself & family ~ This endeavor has made me look at myself & what I have left to achieve ~ To give my life more meaning in my senior years ~ Wish I had this Purpose Promise years earlier :-)
See What Matters
This book will help you look at how your past attitudes and experiences have shaped your current view towards your job. It has helped me to see what really matters and to perceive the joy involved in my current career, joy that happens because I'm taking on God's perspective on my work.
Loved Loved Loved!!!
Absolutely loved the book and workbook. Highly recommend the workbook in order to get the best results from this journey.
Sorry that I have not gotten to the book but I have been away at a family funeral and I will try to catch up as soon as possible.
"Author Bio Not Found"
Product Type: Book
Item Number: #B53290
ISBN: 9781632532909
Publication Date: 12/10/2019
BISAC: RELIGION / Christian Living / General
Imprint: Franciscan Media
Trim Size: 139.7 mm X 215.9 mm X 12.7 mm
(Approx. 5.5 in X 8.5 in X 0.47 in X )
Pages: 168
List Price: $ 19.99