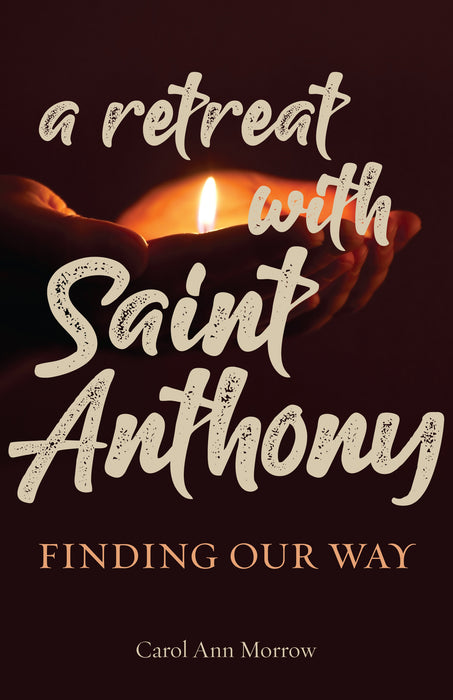 A Retreat with Saint Anthony: Finding Our Way
Spend seven days letting St. Anthony of Padua guide you on an interior journey to find yourself and your way to God. Through guided prayer activities and probing questions drawn from his preaching and the stories of his life, you will learn about this Franciscan saint but even more important, you learn about your own spiritual life. Item# B53354
Buy more and save more with quantity pricing!*
| Quantity | Discount |
| --- | --- |
| 5+ | 10% |
| 25+ | 20% |
| 50+ | 30% |
| 200+ | 35% |
*Not applicable with other discounts
A Retreat with St. Anthony
The format is excellent! It is easy to follow and so pertinent to daily life. A thought-provoking book!
Learning about St. Anthony
Excellent retreat. I learned so much about St. Anthony's Franciscanism. The symbols of St. Anthony were explained and clarified. The entire retreat was done very professionally. I really enjoyed it.
Don't know enough
I don't know enough about St Anthony to have an opinion as to the merit of a retreat based on him. All I know is he is the patron Saint of things lost so on that basis I see a connection. Since I know I for one have definitely lost my way and in some ways feel like at times I've lost my faith which I didn't think was possible.
Powerful Perspective
I thoroughly enjoyed my "retreat" with St. Anthony. The writing was poetic and insightful. The author makes St. Anthony come alive and interact personally with the reader/retreatant. I will complete the retreat again.
HAVE NOT READ THIS YET!!
I anticipate good things, but I am saving it for my annual retreat which won't be until October. . ask me again in November!!
Carol Ann Morrow is an Associate of the Sisters of St. Francis, Oldenburg, Indiana. She served in various roles at St. Anthony Messenger Press (now Franciscan Media) for twenty-five years and, in that capacity, traveled to Portugal and Italy in the footsteps of St. Anthony as a pilgrim and a journalist. 
Product Type: Book
Item Number: #B53354
ISBN: 9781632533548
Publication Date: 9/15/2020
BISAC: RELIGION / Christian Living / Inspirational
Imprint: Franciscan Media
Trim Size: 139.7 mm X 215.9 mm X
(Approx. 5.5 in X 8.5 in X )
Pages: 104
List Price: $ 14.99