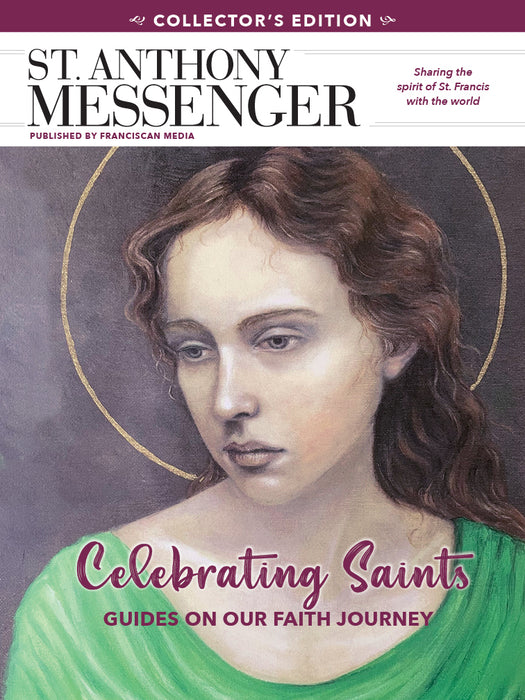 St. Anthony Messenger Collector's Edition: Celebrating Saints
For the first time, the creators of St. Anthony Messenger magazine present a high-quality collector's edition celebrating the saints—the perfect gift or keepsake to read over and over again!
This collector's edition offers an in-depth and popular look at the saints, including:

"Sts. Clare and Francis: Assisi's Most Dangerous Citizens" by Pat 

McCloskey, OFM
"

Therese of Lisieux: 

An Unlikely Patron Saint" by Shannon K. Evans

"Blessed Carlo Acutis: The First Millennial Saint?" by Natalie Ryan

"St. Joseph: Man of Virtue" by John R. Barker, OFM,

and much more!
Product Type: Magazine
Item Number: #
ISBN: 9781632534095
Publication Date:
BISAC:
Imprint:
Trim Size:
(Approx. )
Pages:
List Price: $ 8.99